Serlie Barroga-Jamias, PhD
Vice Chancellor for Community Affairs
Dr. Serlie Barroga-Jamias, Professor, Department of Development Journalism, College of Development Communication as Vice Chancellor for Community Affairs effective November 1, 2014.
Dr. Jamias has an extensive record of leadership positions in administration, instruction, and research and extension. She has served as executive assistant to the chancellor from
1999 to 2002 and director of the Office of Public and Alumni Affairs (OPAA) from 2001 to 2002. In 2012, she was appointed director of the same office that had been renamed and reorganized as the Office of Public Relations (OPR) where she coordinated, managed, and implemented multi-platform communication programs to promote UPLB to various stakeholders.
On top of her teaching functions at the College of Development Communication, she has served as chair of the departments of Science Communication (2008) and Development Journalism (2012). She was also the program chair of the Master in Development
Communication at the UP Open University (2008-2010) where she is an affiliate faculty member. From 1996 to 2000, she served as the head of the communication and extension division of the Institute of Plant Breeding (IPB), College of Agriculture.
Among her research involvements are as Project Coordinator of the Knowledge, Attitude, and Practices (KAP) on Biodiversity Conservation and the development of a Communication Plan/
IEC Strategy for DENR, Environmental Scanning for Golden Rice Among Policymakers in the Philippines, and Development of a Communication Plan for the Containment of Avian Flu in the Philippines for DA-BAI.
Dr. Jamias finished her PhD in Communication from the School of English, Linguistics, and Media at Macquarie University in Sydney, Australia in 1996. She completed her MS and BS (cum laude) in Development Communication (minor in agriculture) from UPLB. In CY 2010-2011, she capped her impressive academic background with a Fulbright-Hubert Humphrey fellowship in Journalism, Media Literacy, and Science Communication at the University of Maryland College Park in the United States. (Joseph Lydio R. Roble III).
Roberto G. Visco, PhD
Assistant to the Vice Chancellor for
Community Affairs
Dr. Roberto G. Visco, Professor, Institute of Renewable Natural Resources of the College of Forestry and Natural Resources (IRNR-CFNR), as Assistant to the Vice Chancellor for Community Affairs, effective 7 July 2016.
Dr. Visco is not a new face at the OVCCA. He had been part of the office as the manager (head) of the Land Grant Management Office (LGMO) from 2005 to 2007, when it was still under the
OVCCA and before its administrative supervision was transferred to the Office of the Vice Chancellor for Planning and Development (OVCPD). During his stint, he was able to work with three Vice Chancellors for Community Affairs.
Aside from this, he had also assumed a number of notable administrative positions at UPLB, including as director of the Institute of Agroforestry (IAF) from 2010 to 2014, coordinator of the Agroforestry Education and Curriculum Division of IAF from 2005 to 2007, and chief of the Planning and Implementation Division of the Training Center for Tropical Resources and Ecosystems Sustainability (TREES) from 1999 to 2001.
Dr. Visco served as chairman of the Philippine Agroforestry Education and Research Network (PAFERN) from 2010-2014 and chief project officer of the Philippine National Oil
Corporation-Alternative Fuels Corporation from 2007 to 2010.
He had also led various research projects funded by local agencies, such as the Department of Agriculture-Bureau of Agrarian Reform (DA-BAR) and Commission on Higher Education (CHED), and international agencies, such as the World Agroforestry Center, the International  Center for Research in Agroforestry, and the Asia Pacific Network for Global Change Research.
He took his PhD, MS, and BS in Forestry from UPLB, specializing in agroforestry, silviculture, and alternative energy. (Miguel Victor T. Durian).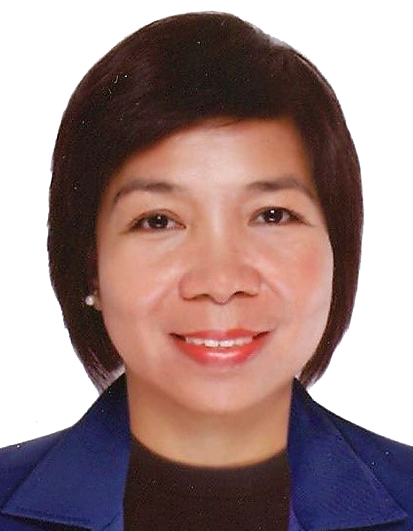 DR. JESSIE IMELDA F. WALDE
Director, University Health Service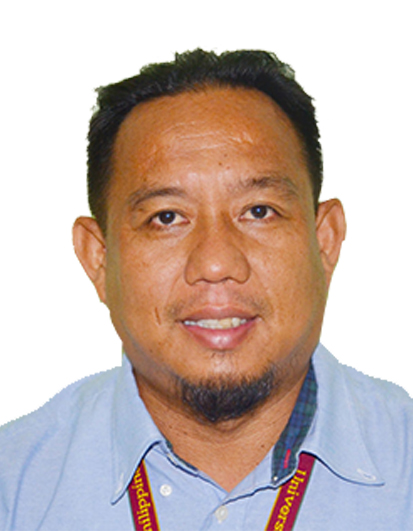 PROF. ZOILO D. BELANO, JR.
Chief, UPLB Housing Office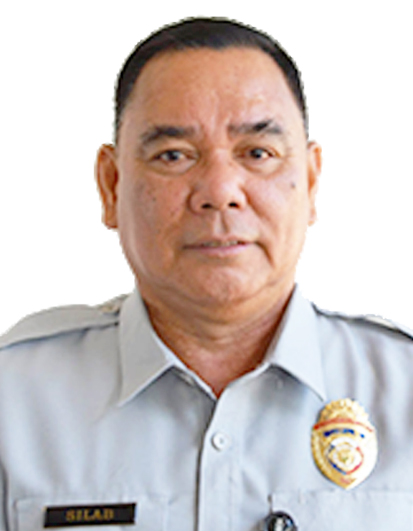 SOIV RICARDO T. SILAB
Chief, University Police Force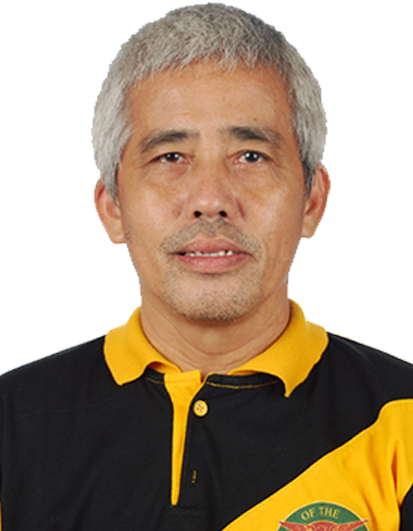 DR. CESAR B. QUICOY
Director, Business Affairs Office
Past Vice Chancellors for Community Affairs
Past Assistants to the Vice Chancellor for Community Affairs