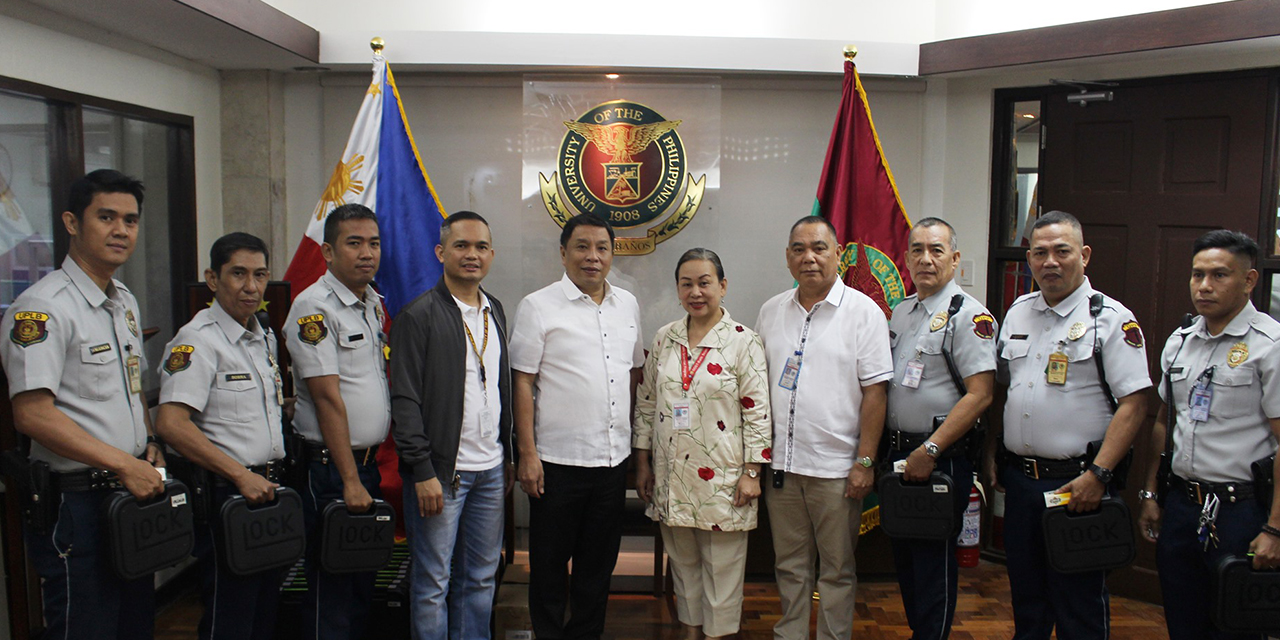 UPF upgrades security gear
19 February 2020 | By: Miguel Victor T. Durian

To reinforce the safety and security of the campus, UPLB has procured new security equipment for the University Police Force (UPF).
Chancellor Fernando C. Sanchez, Jr., Vice Chancellor for Community Affairs Serlie Barroga-Jamias and Assistant VC for Community Affairs Roberto G. Visco, issued the new equipment to each UPF team leader and member on Feb. 6 at the Office of the Chancellor (OC).
Also present was Jonathan D. Maliwat, special police assistant chief of OC.
UPF Chief Ricardo T. Silab thanked Chancellor Sanchez for his continued support for the professionalization of the UPF.
Aside from the new security equipment, UPLB has also recently procured its own "Fire Fighting Maroons" fire truck, trained its own fire brigade, and procured disaster response equipment.
Safety, security, and disaster response in UPLB will further be improved with the construction of the UPLB Security and Disaster Management Center, an on-going PhP 29M project approved by UP System to become the new headquarters of the UPF.
This article was originally published on the UPLB website.